How to Protect Your Legs on a 12-Hour Shift
Let's face it: Nurses don't exactly get a lot of downtime, and most healthcare workers spend their days running from patient to patient with no end in sight. Those busy 12-hour shifts can lead to some serious foot and leg pain — not to mention unsightly varicose veins.
While you may think of compression socks as a postoperative necessity for your patients rather than an essential part of your nursing gear, these innovative accessories can actually help protect your legs throughout the most grueling of days.
What Are Compression Socks?
Compression socks were originally developed by doctors to combat circulation problems in patients' legs. Today, they're commonly worn by professional athletes and workers who spend the greater portion of their days on the go. By increasing blood flow through the legs and feet, compression socks work to both prevent and reduce pain and swelling during and after particularly strenuous shifts.
Athletes often rely on compression socks to help speed up recovery time between workouts or injuries, and they're proven to guard against the development of varicose veins (a common problem faced by individuals who spend above-average amounts of time standing, walking or running).
How Do Compression Socks Work?
Compression socks work by applying gentle, graduated pressure to the legs, which in turn compresses veins. The body responds by increasing the speed or velocity of the blood flow in this area.
The fact that the pressure is graduated means that the tightest part of the sock is positioned right at the ankle. The pressure gradually lessens toward the knee, guiding the blood flow back to the heart while working against the force of gravity.
Why Do Nurses Need Compression Socks?
Nurses are no strangers to long hours — and all of that leg work can add up to fatigued limbs, swelling and potential varicose veins. Alleviate any leg soreness (and stop it before it starts) by regularly wearing compression socks with your scrubs.
These accessories not only boost circulation and promote healthy blood flow, but they also help to increase oxygen levels throughout your body. That means that you'll ward off lactic acid buildup, therefore preventing achy muscles. Many nurses wear compression socks during and after their shifts in order to help their legs recover from the day's activity.
Even better, compression socks are clinically proven to prevent and reduce edema, or swelling in your legs and feet, so your clogs and sneakers will feel more comfortable (and blisters will likely become a thing of the past). These socks guide the blood flow upward while closing off the available space for water to accumulate.
One of the biggest complaints nurses have is the development of varicose or spider veins over time. Long bouts of standing on your feet can result in blood pooling in your lower extremities, therefore enlarging the veins in your legs (ouch!) Compression stockings help keep your stems looking their best by promoting proper circulation as you go about your day being the superhero that you are.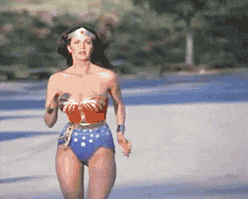 What Should You Look for in Compression Socks?
When it comes to compression accessories, there are four specific factors you should keep in mind when choosing the right socks for you. These considerations include the following:
Material
Level of compression
Type of compression (graduated or uniform)
Size and length
Material
One of the most important considerations for compression socks is their material. Look for designs that are aerated so that your limbs and feet stay comfortably cool and sweat-free, and select socks that are made with antimicrobial agents that prevent odor.
Level of Compression
Compression socks come in four primary levels of strength, and these levels are displayed on the packaging as millimeters of mercury (written mmHG). Since the compression is typically graduated , these levels will appear in a range format (e.g. 20-30 mmHg). This means that the tightest compression along the ankles is 30 mmHG, while the lowest compression level at the top of the sock is 20 mmHg.
Type of Compression
There are two specific types of compression socks, as well: graduated and uniform. Graduated socks feature a range of compression levels (as expressed above), while uniform compression socks — also known as anti-embolism stockings or TED hose — apply an even amount of pressure to the feet and limbs.
Size and Length
In addition, you'll want to find compression socks that look and feel good on your legs and feet. When buying your socks, search for pairs that stay in place without sliding down your leg, and be sure to choose colors and prints that suit your personal style.
Individuals with large calves may need to choose lower-level compression socks in order to accommodate calf muscles. Seamless socks are also ideal for all-day comfort.
What Are the Best Types Of Compression Socks For Nurses?
When it comes to the level of compression, nurses will want to stock up on socks in the 15-20 mmHg to 20-30 mmHg range for the best results. Compression socks in the 30-40 mmHg range require a prescription from a doctor, so consult with your physician if you feel like you need a higher level of compression.
Most nurses will want to start with a compression level of 15-20 mmHG and build up to a higher level as desired. The socks should feel snug on your legs, but they should never feel uncomfortably tight.
Graduated compression socks are perfect for nursing professionals, so avoid anti-embolism stockings or TED hose, which are used to care for bedridden individuals instead.
In terms of length and fit, most nurses rely on knee-length compression socks to address the full length of the lower leg rather than ankle socks or full-length stockings.
Do you regularly use compression socks to make it through your nursing shifts, or are you considering adding them to your nursing gear? Let us know how you feel about these leg accessories in the comments section below, or share your thoughts with us on Facebook, Twitter or Instagram!